This stylishly designed large one bedroom apartment is located in one of the most reputed cobble-stoned complexes in Miramar (off Panjim) with a swimming pool, in a safe and family friendly neighborhood off the main Miramar-Dona Paula beach road. It is tasteful, spacious and modern…..the perfect place for your next vacation. The well-known Miramar beach is just 3-5 minutes walking distance away from the property. The apartment is designed in a contemporary style and has a large comfortable living/dining area and all the amenities to make your visit truly memorable.
Make yourself at home!
Other Hotel Amenities
internet
parking
air-conditioning
daily-maid-service
airport-shuttle-(additional-charge)
family-rooms
outdoor-pool
outdoor-pool-all-year
Rooms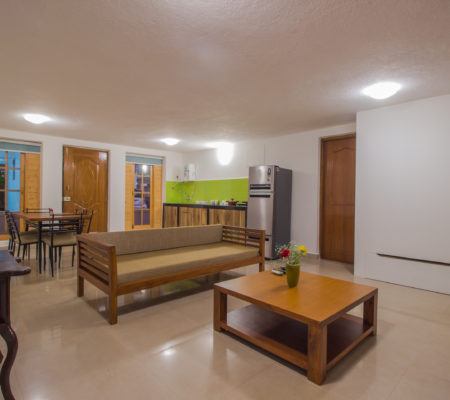 Living Area
The living area is furnished in a contemporary style with open plan dining area and kitchen
The living area is large and decorated in a contemporary style and has a dining space attached
more details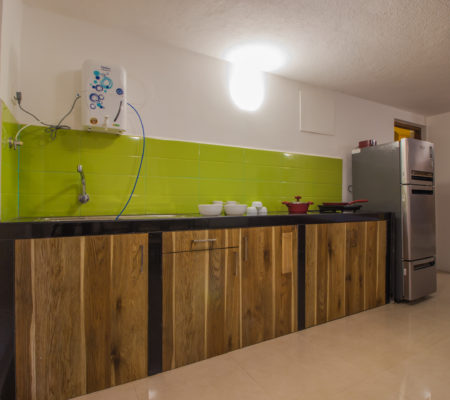 Living and Dining Room
The Living and Dining Room is a spacious area with a kitchenette attached to it. It is fully furnished with sofa, TV, dining table and a refrigerator. The kitchenette is equipped with all the basic requirements.
more details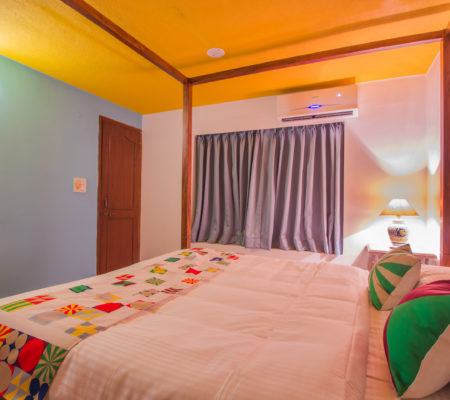 Bedroom
A very cosy and comfortable bedroom with a 4-poster bed and an attached bathroom. The bedroom has an AC and tastefully set up.
more details
2018-2019
Starting From
To
Price Per night
1st April 2018
31st May 2018
Rs. 2000
1st June 2018
30th Sept 2018
Rs. 2000
1st Oct 2018
30th Nov 2018
Rs. 2500
1st Dec 2018
15th Dec 2018
Rs.3000
16th Dec 2018
21st Dec 2018
Rs.3500
22nd Dec 2018
2nd Jan 2019
Rs.5000
3rd Jan 2019
31st Jan 2019
Rs.3000
1st Feb 2019
31st March 2019
Rs.2500